Simple tools
for agents to
look smart and
work
smarter.
"Have clear conversations
with the vendor and
compare apples to apples."
AgentCard
Your new digital

business card
The easiest way to capture buyer interest on the spot.
Offerforms
The effective wayto start negotiations
under your brand
Your custom-branded offer form gives buyers clear guidance when making an offer while helping you capture and track every opportunity efficiently and effectively.
Learn more
Buyers absolutely love it!
OfferHub
Collect offers
and present to
sellers clearly
Organising offers in a single place helps you prepare a neat and tidy presentation for your vendor, compares apples with apples and demonstrates your value clearly.
Learn more
OfferBoost
Boost competition,boost results
Best and final offers
Inviting your best
and final offers!
Optimise your sales campaign by driving urgency, encouraging competition, building trust and ultimately maximising sales prices.
Learn more
Contracts
Signed.
Sold.
Delighted.
It's yours.

Beta
In Partnership with RealTime Agent, Propps can help you seamlessly transition from offers to contracts with automatic data population and sale execution workflows.
Agents ️Propps
"Propps has delivered tangible results to our sellers and our agents. It further amplifies our unique point of difference in the marketplace for our self-branded boutique agencies. The addition has helped increase our website traffic and further establish ourselves as a tech-leading real estate network."
Manos Findikakis
Eview Group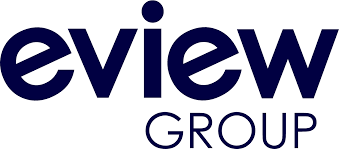 "Propps is one of those rare innovations that offers a simple and powerful solution that improves the consumer experience in a meaningful way. We will look back on the way we used to treat offers as archaic. We have no doubts that Propps are going to reshape the industry for the better."
Luke Piccolo
Woodards South Yarra

"As technology is becoming a key part of the real estate business, Propps has been a great add on to our business. A feature we must have, I highly recommend Propps."
Amninder Singh
Kreative Property Group

"The whole flow from start to finish is so streamlined, it has created a platform for our buyers where they can still interact with our brand and on our website."
Ben Arrowsmith
Laing+Simmons Regents Park | Berala

"Propps has made presenting an offer simple. The buyer gets to put in all their information and terms of their offer in a step by step manner, and we receive an offer and can easily relay to our vendors with all the relevant conditions that go with presenting an offer. "
Chris Skarlatos
Laing+Simmons Rosebery

"Propps saves our Agents time by capturing the information we would usually be chasing and presents it in an easily digestible format that we can put forward to our Vendors."
Mark Morrison
Agency HQ

Connects with your CRM
Look who's talking